Call Us Today! 716-691-1974
Expert Home Inspections
Home Pro Of WNY Douglas P. Manzella Inc., in Amherst, NY offers home inspection services to Buffalo and all surrounding areas. Douglas P. Manzella is a NYS licensed home inspector providing professional home and small commercial inspections, in addition to radon testing.
Since 1995, he has been serving all of Erie and Niagara Counties as well as portions of Genesee, Wyoming, Chautauqua and Cattaraugus counties. Because buying a new home is the biggest investment you may ever make, let Doug Manzella help to significantly reduce your risk.
We will make the entire buying process easier and less stressful. With customer service as our highest priority, you can expect exceptional service every time.
Professionally Trained & Certified
Douglas P. Manzella has completed in excess of 15,000 inspections during his 20+ years in business. In addition to his experience he is certified by the American Society of Home Inspectors (ASHI). ASHI inspectors continue to receive professional education and are held to a strict code of ethics that prohibits potential conflicts of interest. In addition to technical proficiencies, inspections are performed with a helping attitude, good communication skills and mature judgement. All inspections are performed in accordance with the New York State "Standards of Practice" and "Code of Ethics".
Contact us today to schedule your inspection!
"Stellar service from start to finish! I have known Doug for several years and look at him as a trusted advisor in the area of home inspections. The Home Pro team is friendly, courteous, and professional.
Everything you want for a stellar, positive experience and then you meet with Doug for your inspection and he is the most meticulous, candid person you could have by your side for a major decision such as a home purchase. I highly recommend his service to anyone in the market for a home purchase.
Thank you Doug and team for all your hard work and dedication."
— HL
Protecting Your Investment
Because buying a new home is the biggest investment you may ever make, it is important that you choose a home inspector that is able to communicate the findings in a clear manner. After we have reviewed the inspection findings with you on-site, you will receive a comprehensive, easy-to-understand digital inspection report with photos. The HomeGauge reporting system is a resource that serves as your custom home inspection report. A report for you to refer to now and in the future.
Photos from the Road
Coming Soon!
We pay special attention to the details and keep it stress-free. Contact us to schedule your next home inspection.
Hours
Fully staffed office:
Mon–Fri 8:30am–6:00pm
Sat–Sun 10:00am–3:00pm

Certified Radon Specialist - American Association Radon Scientists and Technicians
National Radon Proficiency Program
NRPP #100531RT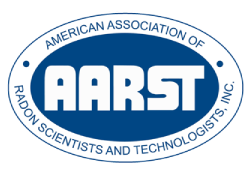 Certified Member - American Society of Home Inspectors - ASHI #12044
ASHI